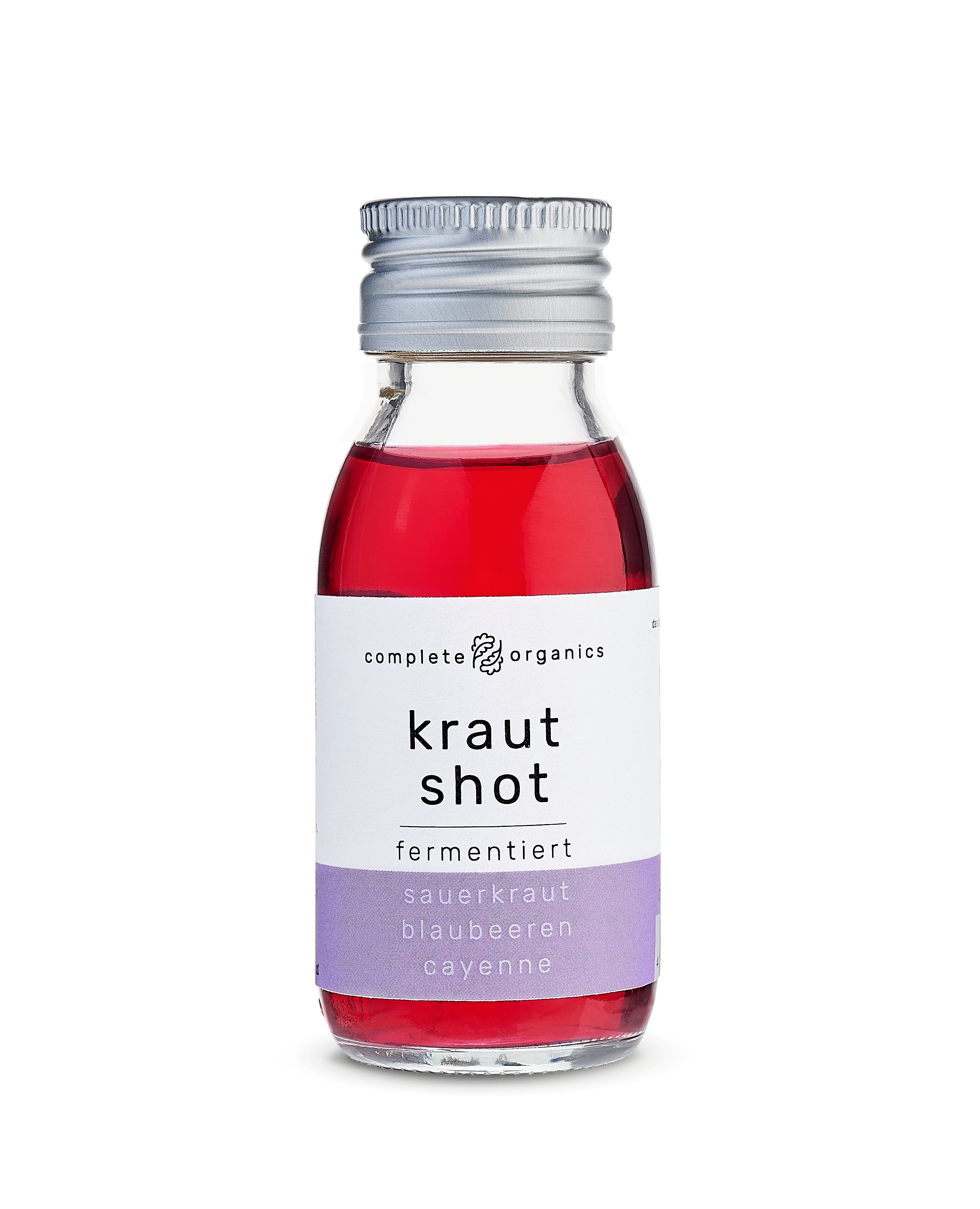 kraut shot box

Sauerkraut and blueberries with a hint of cayenne - for that special kick. (6 shots)
✔︎ without additives and sugar
✔︎ salty-sour taste experience
✔︎ helps against hangover and after sports
6x kraut shot
Our kraut shot with that special spicy kick and gets you back on track - whenever you need it.
Our salty-sour shot based on the brine of our blueberry herb with cayenne.
- Calorific value: 48 kJ/11 kcal
- Fat: <0.1 g
- Of which saturated fatty acids: <0.1 g
- Carbohydrates: 2.2 g
- Of which sugar: <0.1 g
- Protein: 0.4 g
- Salt: 1.04 g
Water, white cabbage* (38%), red cabbage* (10%), sea salt, blueberries*, cayenne*, thyme*.

*from controlled organic cultivation
Lecker
Ich finde alle Sorten der Krautshots köstlich. Es sind tolle Geschmackskombinationen. Der einzige Haken ist der Preis. Täglich kann ich mir das nicht leisten, aber sicherlich während des Fastens.
Hervorragend
Hervorragend.
Einfach schade, dass es hier in Luzern kein Geschäft mehr gibt, wo dies alles zu beziehen ist.
Luna Drogerie wäre vielleicht eine Option…
Gesunde Kost
Wir waren mit der Qualität der Produkte und der prompten Lieferung sehr zufrieden.
Sehr guter Produkte und reibungslose Lieferung
Sehr gutes Produkt. Und super Ablauf mit der Lieferung. Sehr zu empfehlen. Bisschen scharf, aber nachvollziehbar durch den cayenne.