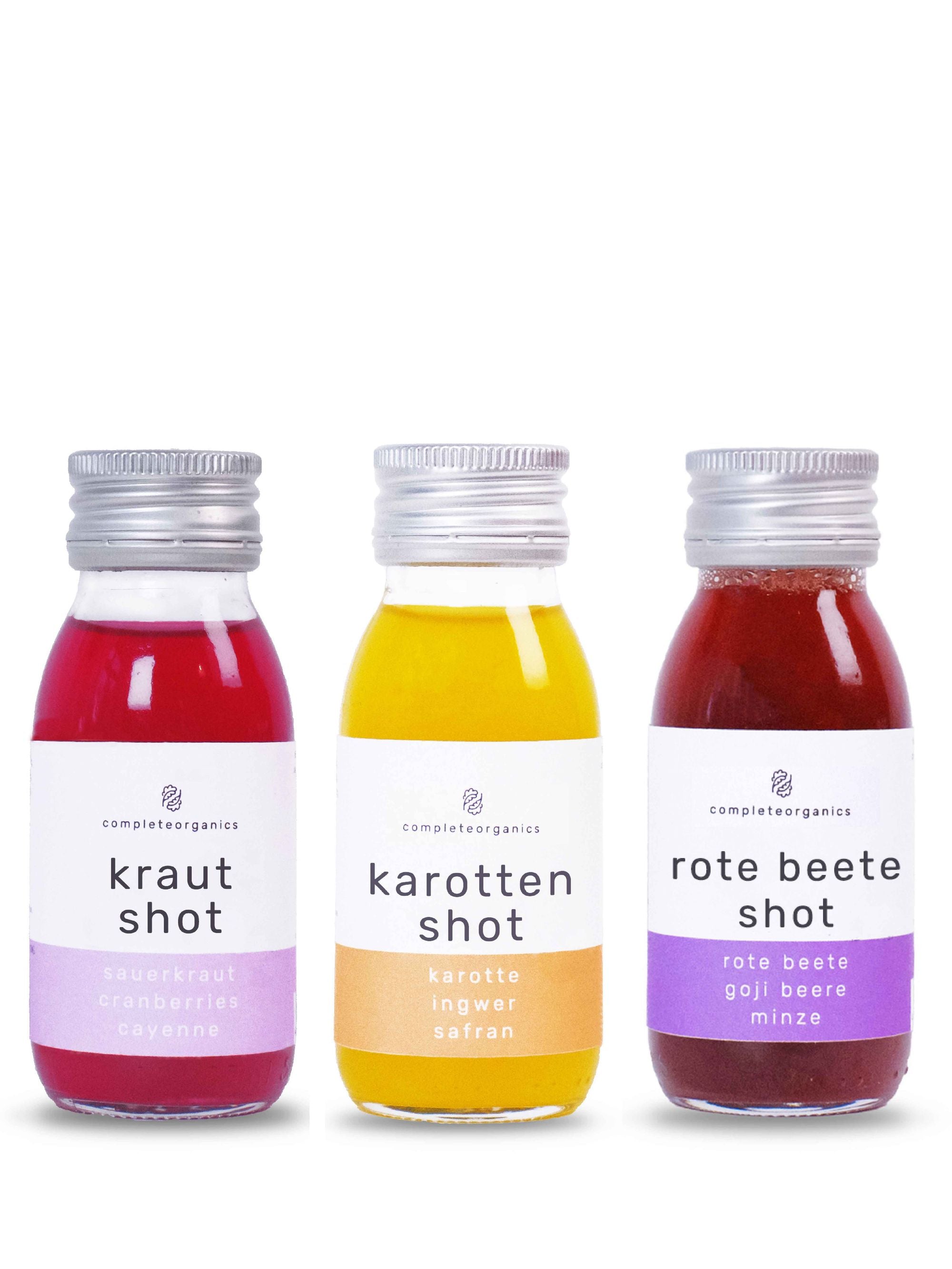 shot box - mixed

Our shots now also in the mixed box to try out
✔︎ without additives and sugar
✔︎ salty-sour taste experience
✔︎ helps against hangover and after sports
Our shots now also in the mixed box to try

2 × herb shot
2 × carrot shot
2 × beet shot

100% organic vegetables, completely without additives and not pasteurized, but full of living cultures that are good for your intestine - happy gut, happy you!
beet shot: Water, beetroot* (47%), horseradish*, goji berries*, sea salt, mint*.

cabbage shot: Water, white cabbage* (36%), red cabbage* (12%), sea salt, cranberries*, cayenne*.

carrot shot: Water, carrot* (48%), ginger*, sea salt, saffron*.

*from controlled organic cultivation
Fermente
… nur 2 Sorten von Gemüse Kimchi und Fermente waren für mich genießbar, da alle anderen mir zu scharf 😵‍💫🌶️ sind mit Chili, Cayenne und Ingwer. Rote Beete und Karotten haben mir geschmeckt. Würde ich wieder kaufen. Die kleinen Getränke waren o.K. und lecker.
Shot box
Schmecken prima und so kann man schnell udn einfach zwischendurch was gutes für seinen Darm tun 😊👌🏻
Gute Qualität und sehr abwechslungsreich
Das gesamte Sortiment ist voller Überraschungen und wirklich sehr gelungen. Love it!